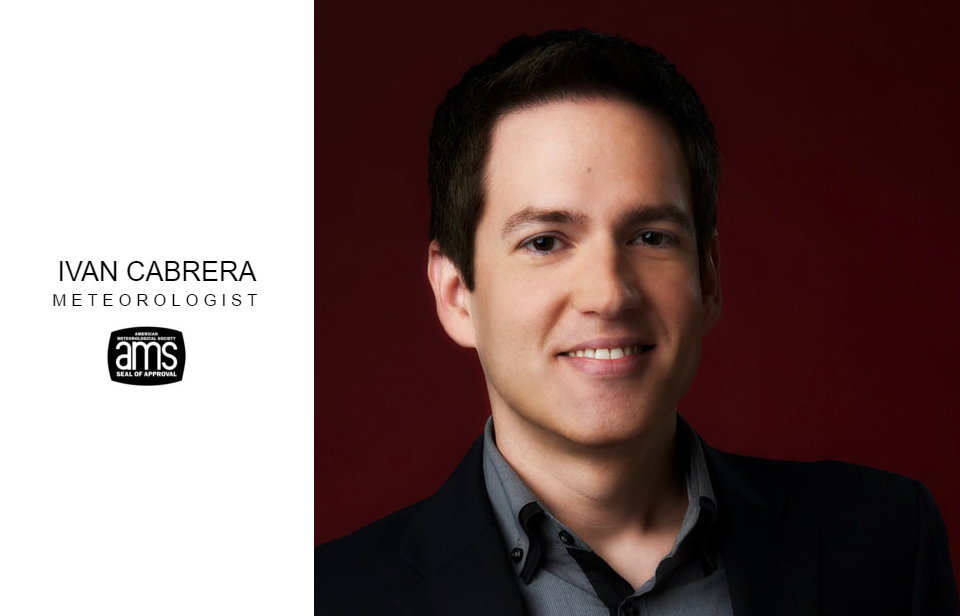 Ivan Cabrera is currently a meteorologist with ABC News in Tampa.
He can be seen weekday mornings from 4:30am to 10:00am.
Prior to joining ABC News, Ivan served as a meteorologist for CNN.
His forecasts were seen world-wide through CNN International,
and across the US on CNN and HLN.
Ivan also served as a meteorologist for WESH-TV in Orlando and for
WSI (now The Weather Company) which included regular appearances
on Fox News Channel.
Born in Cuba, Ivan grew up in Miami and is fluent in both English and Spanish.
He is a Florida State University graduate.
His career began in 1996 as a radio weather anchor for
AP Network News and local market radio stations across the US.
Ivan holds the Television Seal of Approval from the
American Meteorological Society.
Represented by
Ken Lindner & Associates
Rob Jordan
704.626.2579
rob@klateam.com